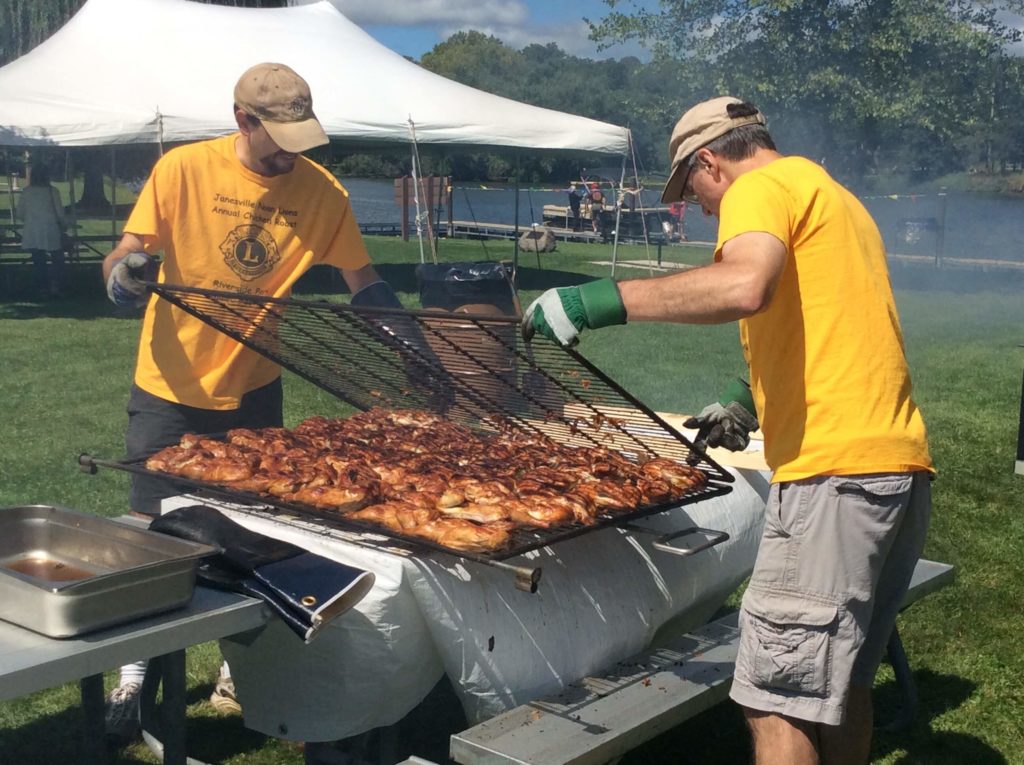 Get ready for some delicious grilled chicken
After taking a year off due to the COVID-19 pandemic, our annual Chicken Roast fundraiser is set for Sunday, Aug. 15, 2021. Our event is once again being held at Riverside Park and in conjunction with the Friends of Riverside Park Music Festival.
We're still in the planning process, but please stay tuned for more information and online ticket sales.