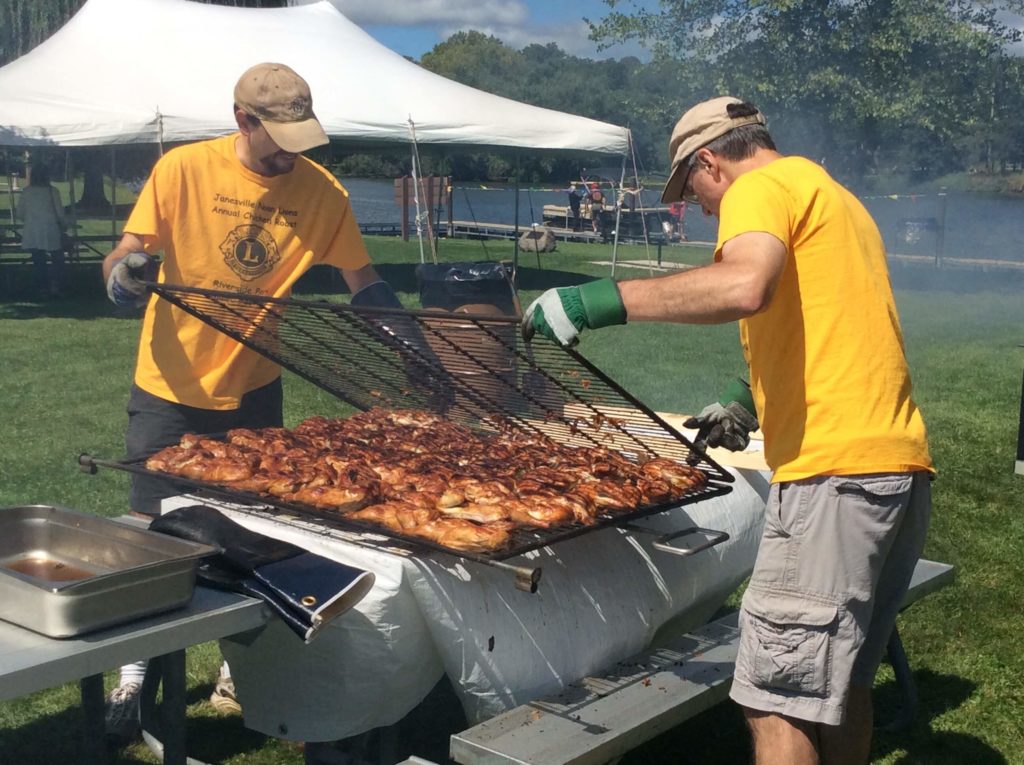 The 6th annual Janesville Noon Lions Club Chicken Roast will be held on Sunday, Aug. 19, 2018 in Riverside Park in Janesville. This year's event again coincides with Riverside Park Music Festival.
The all-day event will feature musical groups sponsored by the Friends of Riverside Park, a wine and beer tent, shuffleboard games, family fun activities and the highlight of the day, the Janesville Noon Lions will be providing full Roasted Chicken Dinners.
This event will be held rain or shine, and just the food will be worth the trip. And all the music entertainment is FREE!
Map of Riverside Park's location
Chicken Roast Photo Gallery
Click to view larger versions.